The Fiorino Mud 2023 was a great success, with over 100 cyclists exploring the beauty of Tuscany on two events, the 100 km and 400 km.
In its third edition, the event changed its format from a one-day 200 km ride from Florence to Punta Ala to a two-day 400 km ride from Florence to Punta Ala and back. This new format proved to be popular with athletes, with 40 participants, including some from France, the United Kingdom, Australia, and New Zealand.
The 400 km riders left Florence at 7:00 am on Saturday, September 24, and rode on dirt roads and trails through hills, forests, and small villages, including Certaldo, San Gimignano, and the Colline Metallifere. They also rode through the natural parks of the Geotermia and the Maremma.
The day was long, but the weather conditions were pleasant, making the ride even more enjoyable. The cyclists faced a challenging course, but they showed great determination and a spirit of adventure.
The leaders of the race, Fabio Crosara from Venice and Filippo Borgarelli from Florence, challenged each other for the entire first half of the ride. Crosara, who is only 24 years old, showed his great talent by staying close to Borgarelli, who is a more experienced rider.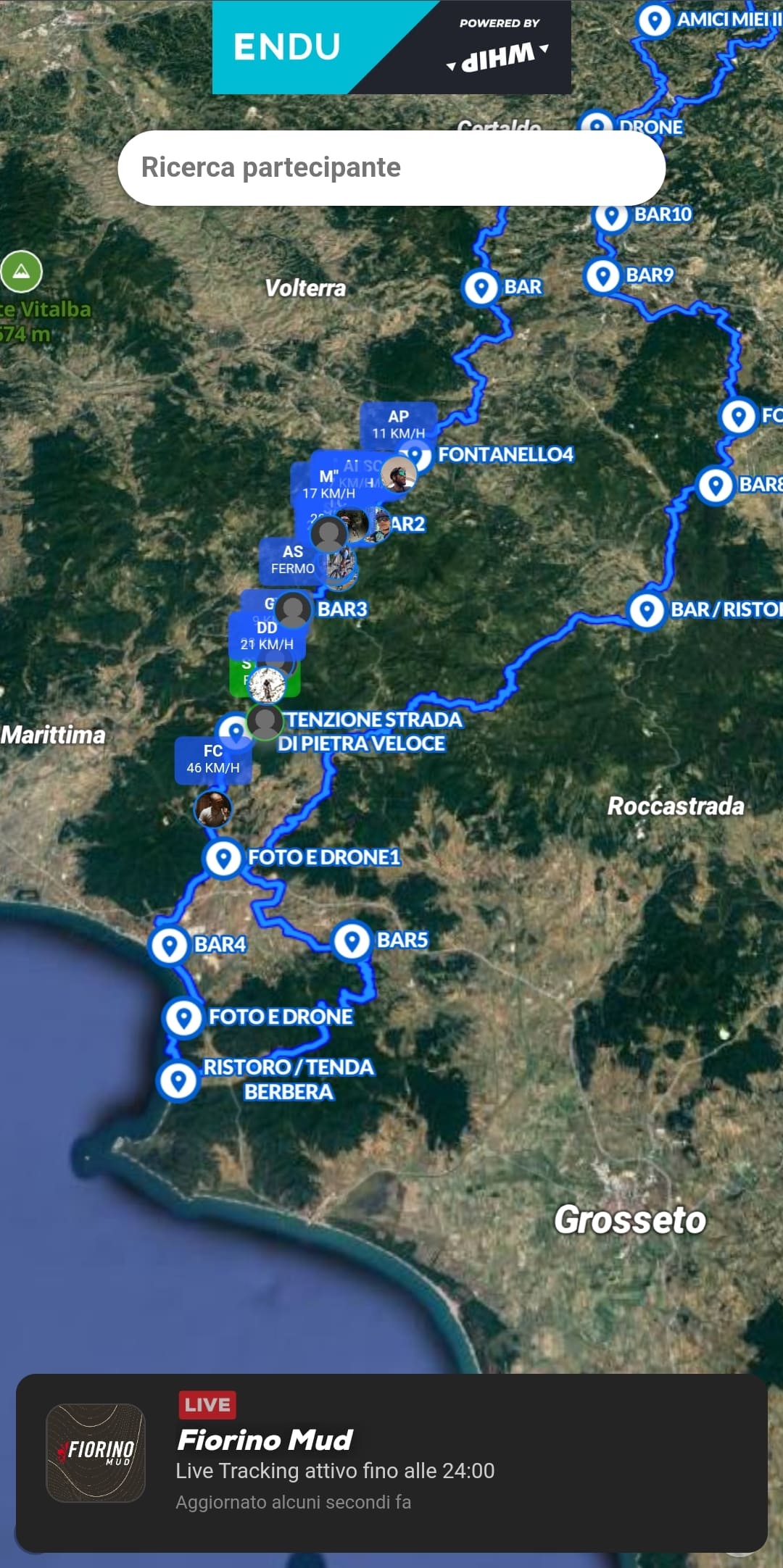 Crosara eventually pulled away from Borgarelli, but Borgarelli did not give up and remained within five minutes of Crosara. Other riders who were in contention for the lead included Davide Dori from Veneto, Gregory Russo from France, Giuseppe Ursi from Florence, and Fernando Herrera from Mexico.
Crosara reached Puntala Camp & Resort, the halfway point of the race, at 4:30 pm. He decided to rest and refuel for a few hours before continuing. Borgarelli arrived at Puntala Camp & Resort a few minutes later.
Crosara and Borgarelli continued to push hard after the halfway point, and they eventually reached the finish line in Florence together at 7:00 am on Sunday, just under 24 hours after they started.
"It was an amazing experience," said Borgarelli. "It was a tough challenge, but it was also a lot of fun!"
"The course was very challenging, but it was also very beautiful," said Crosara. "I discovered corners of Tuscany that I probably would never have seen in another occasion."
The 100 km riders started at 8:30 am on Sunday. The course took them through secondary roads and gravel trails in the Tuscan countryside. The route included climbs near the Castello di Nipozzano and some steep pitches that tested the cyclists' fitness.
The first four riders to finish the 100 km race were Thomas Daddi, Francesco Savini, Pierluigi Carapelli and Giuseppe Brovelli.
The Fiorino Mud is an event that aims to promote gravel cycling in Tuscany. The 2023 edition was a success, and the organizers are already working on next year's event.